WebHostingPad is equipped with two types of hosting plans, which are favourable both for enterprises and individuals. The company provides ample of features and decent customer support and contains most of the basic services. However, the Premium plan comprises of higher level features.
As a webhosting service provider, it offers unlimited disk space, unlimited bandwidth, MySQL databases or email accounts. But remember that the word 'unlimited' is uttered with caution. Unlimited word usage is mostly for personal websites. But in case you have higher volume of websites, you may have to be cautious to upgrade to VPS (Virtual Private Server). It also assures 99.99% of uptime, but it is not applicable to any problem caused by external components like connection issues.
WebHostingPad offers an unbelievably low price, but as a customer you have to agree to some terms and conditions, i.e. you have to sign up for 3 years plan or else you have to bear the general monthly charges. However, there are many attractive perks attached like Facebook, Bing, Yahoo, marketing credits through Google.
It also offers 30-days money back guarantee in case you are not satisfied with the services within the first 30 days of your sign up. In case you secure a free domain name and you cancel it within a year, then you have to pay the registration fee.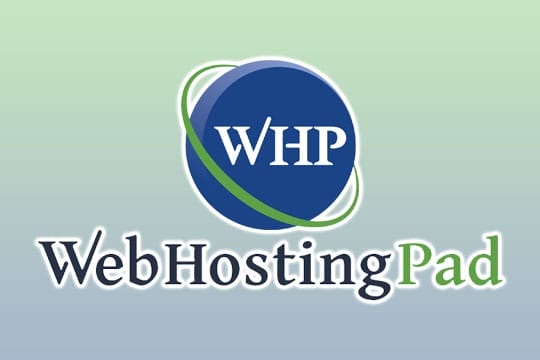 As far as help and support is concerned, it has 24X7 chat services, email and phone. But to avail high profile services, you have to upgrade to Power Plus plan. The customer service is really commendable. 
Regardless of whether you use Drupal, WordPress, Jhoomla or anything else, WebHostingPad is expert in supporting all of them. In case you are starting as a beginner, the company's free website creation software will help you a lot to do it from the scratch. And you could get complete control over your site through the standard cPanel, which is highly user friendly. The best part is that the cPanel features multiple languages apart from English. You can find the link to log into the cPanel from the first introduction mail received from the company.
Security
e-Commerce solution seekers get a shared hosting plan that comprise of shopping carts and shared SSL. But also remember that shared SSL does not show the website name to the customers, so it may be quite confusing for the customers. Understand that these are only for secure purchases. The basic version does not offer site restoration, spam firewall, or free backup, but you can definitely get it for some charges.
In case you are planning for simple business website or a personal blog, it is one of the best options that you can tick for yourself, but for sure if you want high end features you have to pay more.