Introduction:
FatCow is one of the most interesting web hosting services because it is by far one of cheapest hosting providers in the market today. While it also offers variety of exciting features in the price range such as free domain, website builder and unlimited disk space which is not actually unlimited.
FatCow has been in operation for over decades as it is known for serving the hosting needs from small business to big business. It is known for its iconic logo. In this article, we find out if FatCow is really the deal. 
What's good about FatCow Hosting?
Pricing-

FatCow has four types of plans and these are the Original FatCow, WordPress Hosting, VPS Server and Dedicated Servers. The pricing is decent when you are starting out as it priced at 3.15 $ a month for Original Plan. 
The WordPress Plan starts at 3.75 $ per month and the Essential Plan starts at 6.95 $ per month , but you will be paying for extra security , speed and premium support. 
VPS pan starts at 19.99 $ per month and can go up to 80 $ per month. Of course you will be paying for more storage, performance and speed.  
Features-
FatCow offers many feature that can see attractive to the customers. Such as Free Domain Name, Unmetered bandwidth , Unlimited Mail, Free SSL Certificate, Point& Click Site Building Tool, Application Installation Wizards, Search Engine Credits etc.
In terms of performance it does offer a decent uptime of 99.9 % and a good loading speed of 251 ms. 
The customer friendly team which is known as "Moo Crew" can be accessed 24 /7 365 days via phone an online chat. 
E-commerce Support- 
FatCow offers the e-commerce capabilities as it allows user to set up their own store with the help of Ecwid. It starts as lows as 4.74 $ per month  and enables adding store on your web sites in a short time. It is specially built to be compatible with mobile devices.
There are three types of categories offered by FatCow at the moment and these are commonly known as Basic, Professional and Unlimited etc.   
You can set up your store from anywhere around the world and integrate with other marketplace such as Google , Shopzilla and Shopping.com
WordPress Optimized-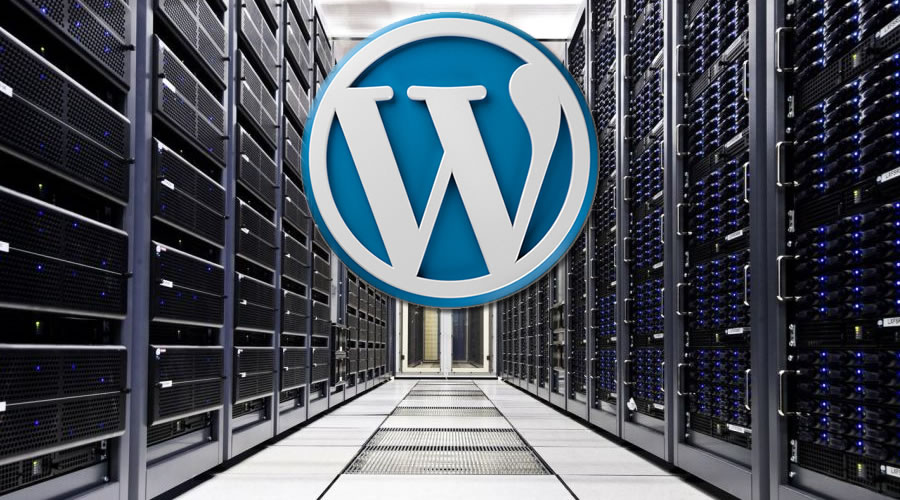 FatCow offers great flexibility for WordPress websites and Blogs. It ships the most famous and responsive themes so that you can spice up your website.
Most of the Plugins are free but with certain limitations however, the WordPress hosting makes sure to deliver the  best plugins for you.
It uses SSD servers so that your website never gets compromised in speed and performance. Moreover, the Sitelock feature ensure that your website is always secured from malware and attacks.
In depth Overview – 
| | |
| --- | --- |
| Pros | Cons |
| Free domain name | Potential to have your site throttled |
| E-commerce tools available | No Windows hosting |
| Website builder and auto-setup tools | |
| Low introductory rates | |
Original Fatcow Plan-
The original FatCow plan is one of the iconic plans that is offered by FatCow and it starts at 4.08 $ per month. This can be  quite tempting at first due to the low offerings but don't be surprised because the renewal rates are super high at almost 5 times of what you are times. However , if you can lock the price for 3 years. It recommended with websites with under 5k monthly traffic. 
Features of Original Plan are- 
FTP Access

Shared SSL Certificates 

Daily Backups

Email News Letter

 Spam Filtering

Domain Names

Website Builder 

Search Engine Marketing 

Shopping Carts

Money Back Guarantee

WordPress, Joomla and phpBB supported 
 Customer Support
FatCow's support is famously known as the "MOO CREW". It has made its own HeiferCratic Oath which looked an oath of a cult. It promises to provide support of 24/7 via phone , email and online chat. 
The customer team aims to maintain friendliness and tries to solve your issues no matter what. It is also sends follow up mails to check if your issues are completely resolved.   
Conclusion: 
Fat Cow is one of the oldest hosting providers in the market. But there are newer and emerging companies that are capable of providing  more than what the former is. 
Although the plans and features might be attractive to new users but if you are novice or experienced business owner you might turn for other web hosting companies such as HostGator, SiteGround etc.