Pros of Reseller Web Hosting
The financial benefits of the reseller hosting has been a great deal for their increasing prominence in the world of web hosting. This can be done with minimal investment and also the users of this web hosting can be sure of higher returns.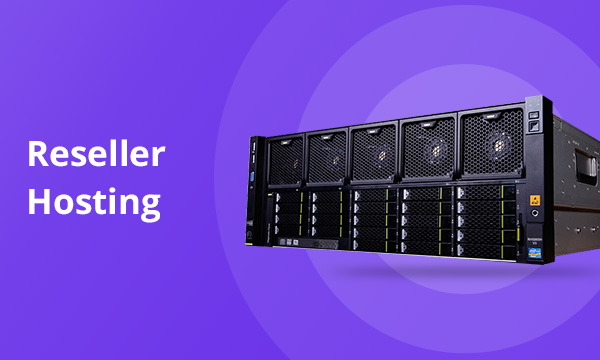 Reseller Club ensures great security and maintenance of the websites. For a website to grow better, it is essential to take steps regarding the security and updates available for the website development. At Reseller Club, maintenance of servers is ensures, the updates of all the servers are takes care of and the back end tech desks are controlled by Web Host Manager which is an integral part of cPanel. This can help in running a good business.
They have some fantastic plans under them which customers can choose according to their goals and priorities. This is the best option if the users plan to buy multiple domains and also wish to host more activities on their website. The plans can be also used productively in case the user wants to host multiple websites at the same time.
Also, you will be able to change themes and the user interface of control panel which the audience and clients use. It is even possible to set the logo and the brand name if you have a reseller web hosting account.
Cons of Reseller Club
At the beginning, it might sound a great idea for making lot of money through website business, but remember a lot of work goes into it. In case of technical issues, it won't be good on the side of the customers who are using Reseller Web hosting.
If anything goes wrong with the upstream provider, it might even lead to loss of some precious clients and also create bad impression on the customers.
Why VPS Hosting is a big deal?
With VPS hosting, you can make sure that your website enjoys great facilities and benefits. It is important to take care of your website's performance. SSD storage which is also known as Solid State Drives help in boosting your site's performance.
Easy upgrade of your website is also possible with VPS hosting. You can easily increase your resources in order to make your website a better one and also these resources will help in serving your needs.
Instant setup is taken care of because time is very precious for all of us. VPS server is made ready in such a way that you can start using it within seconds. Also there is a unique provisioning platform which will help the VPS server. Openstack is used on all the VPS hosting plans or easy functioning of the servers.
VPS hosting configuration includes enhanced cPanel interface which will ensure ease of management. There is an array of tools available which you can choose for your website to deliver a good performance. Also the VPS servers are powered by KVM which stands for Kernel based Virtual Machine. It turns into a hypervisor which helps in operating of multiple systems and also with the help of single hardware host. With this, VPS hosting is very easy to use and also you can be sure of excellent speed.
A complete isolation of the physical server can be possible for your hosting with the help of VPS hosting. It will be totally unaffected by other users and also you can install several applications you require on your server. VPS server will always deliver performance equal to that of a Dedicated Server and that too at a very affordable price.
VPS hosting is very suitable for those who are specializing in Application hosting. For web developers, VPS hosting is a great deal and can be very beneficial too. In case of Corporate Website Hosting too, VPS hosting is one excellent option.
Linux VPS Hosting Plans
These plans under Linux VPS hosting are highly reliable and efficient. Different website owners have different goals and priorities, so accordingly the plans which they will choose will also differ. These plans have been designed well enough so that whatever plan you choose for your website, your purpose if served and accomplished.
First plan is STANDARD which is an affordable Linux VPS. It is available for 3 years at Rs 490/mo which you can also renew at Rs 815/mo. Once you choose this plan, you will get benefits like 2 CPU cores, 20GB SSD Disk space, 2GB RAM and also 1TB Bandwidth.
Second plan is BUSINESS which is the best option for money servers. It is available at Rs 750/mo for 3 years and you can also renew it at Rs 1500/mo. It comes with 2 CPU cores, 40GB SSD disk space, 4GB RAM, 1 additional IP and also 1TB Bandwidth.
Third plan is PRO which is the best VPS for professionals. It is available at Rs 1360/mo for 3 years and you can renew it at Rs 3400/mo. It comes along with 3 CPU Cores, 80GB SSD disk space, 6GB RAM, 1 additional IP and also 2TB Bandwidth.
Do we recommend Reseller Club ?
The website's security should be your priority. With Codeguard website backup facility, the website backup can be ensured. Also the Comodo SSL Certificate and Sitelock Website security options, your website is totally in safe hands and will be protected from all types of hacks and frauds. The Secure Sockets Layer Certificates will protect confidential data and also secure your identity and all sorts of information. All these facilities at Reseller Club will help the customers in easily navigating through their websites and also ensure high end protection.